2018
The Ninth Annual Cancer Biology Retreat
The 9th Annual Cancer Biology Research Retreat, was held on April 30, 2018 on the UMB campus in the newly renovated Leadership Hall and the surrounding MSTF Atrium. This year the Retreat was held in conjunction with the 2018 Passano Lectureship and the opening of the newly built UMGCCC Fannie Angelos Cell Therapy (FACT) facility.
The retreat was planned and organized by the Cancer Biology T32 trainees with the assistance of faculty, Drs. Vitolo, Antalis, Winkles and Civin. The program included oral and poster presentations by postdoctoral basic researchers and clinical fellows, and graduate students. The keynote speaker and Passano Award Lecturer was Dr. Carl June, the Director of the Parker Institute for Cancer Immunotherapy in the Perelman School of Medicine at the University of Pennsylvania.
Together with Dr. Michel Sadelain, Dr. June is recognized for his groundbreaking work in the field of adoptive cellular immune therapy demonstrating that human CAR-T cells induce durable remissions in patients with advanced leukemias/lymphomas. A special aspect of the Retreat program was a 'Lunch and Learn' lecture presented by Dr. Eduardo Davila to introduce the basic immunology underlying CAR-T cells and the associated cell therapy technology. The Cancer Biology Research Retreat was a great success with over 260 registrants. (24% graduate students, 21% postdoctoral fellows, 1% medical students, 15% other researchers and 39% faculty).
Outstanding Poster Presentation Winners:
Abstracts written by the following presenters:
Predoctoral Posters: Nathan Roberts, Anna Dellomo, and Susannah Shissler
Postdoctoral Poster: Dr. Xuexiang Du
Outstanding Oral Presentation Winners:
Presentations written by the following students and postdoctoral fellows:
Predoctoral Oral Presentation: Michael Kessler
Postdoctoral Oral Presentation: Dr. Rachel Lee
---
Event Photos
Tips: Mouse over the photo below and click the arrow to scroll through gallery. Click the image to view the gallery in full screen mode.
---
Keynote Speaker and Passano Lecturer
Carl June, MD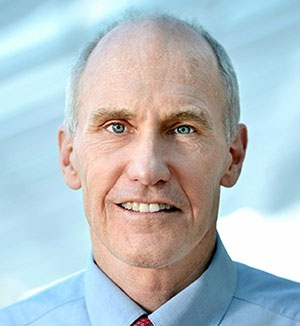 Dr. Carl June is currently director of translational research at the Abramson Cancer Center at the University of Pennsylvania, and is an investigator of the Abramson Family Cancer Research Institute. He is a graduate of the Naval Academy in Annapolis, and Baylor College of Medicine in Houston, 1979. He had graduate training in immunology and malaria with Dr. Paul-Henri Lambert at the World Health Organization, Geneva, Switzerland, from 1978-79, and postdoctoral training in transplantation biology with Dr. E. Donnell Thomas and Dr. John Hansen at the Fred Hutchinson Cancer Research Center in Seattle from 1983 - 1986. He is board certified in internal medicine and medical oncology.
Dr. June founded the Immune Cell Biology Program and was head of the department of immunology at the Naval Medical Research Institute from 1990 to 1995. He rose to professor in the departments of medicine and cell and molecular biology at the Uniformed Services University for the Health Sciences in Bethesda, MD, before assuming his current position as a tenured professor at the University of Pennsylvania in 1999. He maintains a research laboratory that studies various mechanisms of lymphocyte activation that relate to immune tolerance and adoptive immunotherapy. His research interests have focused on lymphocyte biology, with a major translational focus on ex vivo T cell engineering for cancer and HIV cell based therapies.
Dr. June's current research involves applying principles of the cellular immune system to develop novel therapies for cancer and chronic infection. His laboratory has been dedicated to develop new forms of T cell based therapies for nearly two decades. His studies discovered several principles of lymphocyte costimulation. Using these basic findings, the laboratory developed a cell culture system that was tested for the first-in-human evaluation of chimeric antigen receptors (CAR) using T cells modified with gamma retroviruses and for immune regeneration in AIDs patients. His team conducted the first clinical evaluations of lentiviruses and zinc finger nucleases as tools to modify T cells, initially in HIV and then in cancer patients with advanced leukemia.*
The prestigious Passano Laureate Award is presented annually and recognizes the work of outstanding biomedical research scientists, a number of whom have gone on to receive the Nobel Prize. The 2018 Passano Laureate Award is shared by Dr. Carl June and Dr. Michel Sadelaine, who will concurrently lecture at Johns Hopkins University.
---
Cancer Biology Research Retreat Organizing Committee
Michael Kessler
Jimena Dancy
Sivaveera Kandasamy, M.B.B.S.
Pavlos Anastasiadis, Ph.D.
Rachel Lee, Ph.D.
Blake Moses, Ph.D.
Sreya Mukherjee, Ph.D.
Ryan Richardson, Ph.D.
Aniket Wadajkar, Ph.D.
Michele Vitolo, Ph.D., Faculty Advisor
Jeff Winkles, Ph.D., Faculty Advisor
Toni Antalis, Ph.D., Faculty Advisor
Leanne Simington, Contract and Grants Coordinator
Olivia Tintea, Academic Services Specialist, Molecular Medicine Program
---
Sponsors