Molecular and Cellular Physiology and Pharmacology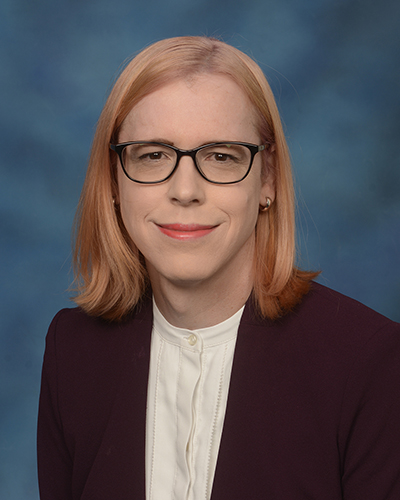 This innovative program is specifically tailored to train the next generation of biomedical scientists to translate their molecular discoveries into broader, clinically relevant principles. Course work is designed to foster an integrative understanding of modern biomedical science. Thesis research projects combine modern tools of molecular and cellular biology with post-genomic strategies and state-of-the-art physiological techniques to illuminate key physiological or pathophysiological mechanisms. Our research programs are vertically integrated, offering opportunities to study how genes operate at molecular, cellular and organ-systems levels and elucidate how diseases are initiated and influenced by genetic variation and environmental stresses.
Our goal is to provide students with knowledge, research expertise and critical & creative thinking skills to solve the most important questions in modern physiology. Developing skills to integrate information from genetics, molecular-cell biology and physiology to elucidate the molecular basis of human disease is a unique characteristic of the program. After the first semester core class, Mechanisms in Biomedical Sciences, students take two additional courses, Physiological Basis of Molecular Medicine and Topics in Molecular Medicine. Here, they gain an advanced, up-to-date understanding of molecular cell biology, physiology and the molecular basis of human disease while becoming versed in modern methods of biomedical science. The focused nature of the required course work allows students to design a flexible, elective program of study that ideally matches their training needs and career goals.
Please feel free to contact the track leader of this research track with any questions that you have.
Areas of Research
Our faculty represent a select group who operate especially strong research programs, have excellent track records as mentors, and offer vibrant laboratories for you to do your thesis work. Many are internationally recognized for their seminal contributions in their fields. The opportunity to investigate fundamental physiological processes at the cell and molecular level with state-of-art methodologies and, then, apply them to an understanding of human physiology and disease is a distinctive asset of the program.
| | |
| --- | --- |
| Brain development and behavior | Muscle Biology and Muscular Dystrophy |
| Cardiac Biology, Heart Failure & Cardiac Arrhythmias | Protein and Vesicle Trafficking |
| Electrophysiology, Biochemistry and Pharmacology of Ion Channels | Receptors, G-protein coupled and Receptor Tyrosine Kinases |
| G.I. And Mucosal Biology, Inflammatory Bowel Disease | Reproductive Biology |
| Gene Regulation | Signal Transduction Mechanisms |
| Hypertension | Stem cell biology and therapy |
| Intracellular Calcium Signaling | Stroke |
| Ion Channels in Arrhythmias & Disorders of Excitability and Salt Balance | Synaptic transmission and epilepsy |
| Kidney & Epithelial Biology and Pathophysiology | Synaptic transmission and neuronal plasticity |
| Membrane Biology | Systems Biology and Integrative Physiology |
| Metabolism and Endocrinology, Diabetes and Obesity | Transgenic models of human disease |
| Molecular Mechanisms of Alzheimer Disease & Neurodegeneration | Vascular Biology, arthrosclerosis and stroke |
| Molecular modeling and X-ray crystallography | |
Note: This is not an all inclusive list of research being conducted.